Web Design & Hosting
Based in Mansfield, Nottinghamshire, we provide an affordable and cost effective Web Design and Hosting service for small businesses, professional services, trades, pubs, sports clubs etc.
WordPress Website Design & UK Hosting
About
We provide a cost effective bespoke Web Design & Website Hosting service
All businesses need a website but often SMEs are put off by the cost. Pennine IT Services offers SMEs an affordable web design and hosting service that doesn't compromise on quality, yet is affordable.
We build websites using WordPress, the most widely used content management system for websites in the world. All websites we build are fully responsive, displaying perfectly well across all devices. Clients are provided an easy to use backend to change and add content, if you prefer not to do that, we are happy to maintain the website for you.
Your location isn't an issue. We can video conference with you from start to finish and beyond for ongoing maintenance, as often as you want.
We also provide UK based hosting for your domain and website. The hosting package also enables us to provision your email and any other services associated with your domain.
Fully responsive across all devices
Maintenance service available
We provide a personal & friendly service
We pride ourslelves on providing a personal, friendly and professional web design & hosting service.
When we develop websites we work closely with our clients throughout the process, ensuring that we deliver exactly what they are looking for. It doesn't matter where you are located, we can video conference with you throughout the process to discuss and amend the website build as it progresses. After the website has gone "live", we don't go missing.
Best of all, we don't charge the Earth and our pricing is very competitive. Get in touch for a quote, you'll be pleasantly suprised!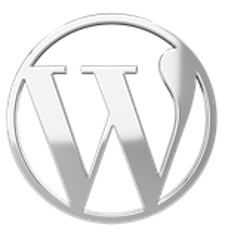 TESTIMONIALS
What People Are Saying
Many thanks Sean for the excellent work in building my website and for the SEO. After only 2 to 3 weeks, I am seeing a number of hits on my website and its ranking has moved up from the third page (the old website) to the first page. Sean had demonstrated that he is very professional, very attentive to my website requirements and clearly very knowledgeable and up to date in his field. I will be retain his services again to build my ecommerce site. Thank you Sean.
A* web design service from start to finish. Knowledgeable, professional and friendly. Would have no problem working with him again and would happily recommend his services!
Sean, I can't thank you enough for a truly professional job and fantastic customer service. It exceeded my aspirations, never mind my expectations. Superb!
Hours
M-F: 9am – 5.30pm
S-S: On demand